About IAPD
IAPD is revolutionizing how organizations approach driver safety and professional driver improvement.
Background
Over the past 40 years we have developed courses for law enforcement agencies, fire services, emergency medical responders, public works operations, commercial fleets and custom applications worldwide. In 2010 all IAPD courses became compliant with post-secondary educational standards and subsequently employs appropriate adult learning methodologies.
IAPD is capable of providing consultation for specific driver skill improvement that is unique to any fleet operations upon request. All IAPD course certifications are issued under conventional accredited post-secondary institutional standards requiring both students and instructors to successfully complete a combination of assessments, exams and competency testing with a minimum passing grade of 80%. Final grades are determined through practical exercises and assessments are graded on a pass/fail basis.
Leadership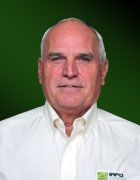 Rod Davis, an internationally recognized expert in adult education and accident investigation, directs IAPD's customized driver improvement processes, programs, and products.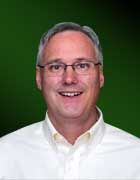 Brian Turner provides overarching vision, directional leadership, and operational mandates for IAPD. In addition to handling operations, Mr. Turner identifies talent, partnerships, and technologies to take IAPD's nationally successful solutions global.
History
In 1976, veteran racecar driver Richard "Dick" Turner applied his competitive, performance driving experience to design and implement law enforcement training exercises. His unique, Low Speed, High Stress technique made it possible for training exercises to occur at low speeds, yet yield the same high-stress scenarios drivers are likely to face during emergency response. His technique proved astonishingly effective for teaching critical skills without risking injury or vehicle damage in the process.
In recent years, Brian W. Turner, formerly vice president of NAPD and son of the late Dick Turner, partnered with industry expert Rod Davis to re-invigorate the company in a way that optimally addresses current market and industry demands. The two executives successfully preserved the integrity of Dick's original vision and innovations as they worked with IAPD master trainers to update training resources, delivery options, technologies, content, and client-centric services.
Today, IAPD blends past and present to revolutionize how organizations approach driver safety and professional driver improvement.
We believe that sound instructional techniques come from a strong platform of experienced and knowledgeable master instructors who know and understand the unique situations surrounding our clients driving conditions. Through the use of our field experts, we develop organization or agency in-house instructors capable of providing individual fleet drivers with our advanced professional driver improvement course material and practical skills development exercises. Subscribing to our program ensures that your instructors and fleet operators are always connected to a responsive and professional master instructor.
Press
The firm's unprecedented approach caught the attention of CBS' 60 Minutes, and Dick Turner demonstrated his techniques on a segment called "Hot Pursuit." Once in the national spotlight, demand for his courses increased. Dick's professional driving and training experience also positioned him as the ideal expert witness for accident investigation and reconstruction, once more expanding the company's services and value. 
Follow IAPD on Linkedin
Join us and the network of organizatons who understand the value of emergency response driver training.