CEO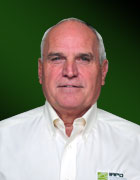 Rod Davis, an internationally recognized expert in adult education and accident investigation, directs IAPD's customized driver improvement processes, programs, and products.
He architects IAPD solutions that match the unique training, resource, and environmental parameters of each client.
In addition to adult learning expertise, Mr. Davis brings 37 years in law enforcement and forensic services to the art and science of professional driving. His reasoned yet creative approach is punctuated by proven success in program and training development, consulting, and the scientific refinement of accident investigation techniques. Considered the first police accident reconstruction expert in Alberta, his innovations led to a Police Chiefs Commendation as well as a succession of promotions, awards, and prestigious assignments. Notably, Mr. Davis designed security strategies for the 1988 Olympic Winter Games and assumed a command position at the Athletics VillIage for Dignitary Protection and Media Relations. He was also the recipient of the inaugural "City of Calgary Signature Award" and the "National Police Award for Traffic Safety." In 2002, Mr. Davis retired from law enforcement to become a principal and CEO of The Viscount Group Inc., a multi faceted Forensic Services Corporation. He has trained and consulted in North and South America, Europe, and the Middle East.
Mr. Davis attended Northwestern University in Chicago and has authored books on collision reconstruction and scene documentation that are still used in college and training classrooms today. A frequent college guest lecturer, he also serves on numerous professional association boards in sectors including fire, police, insurance fraud, automotive engineering, accident reconstruction, and safety.