Master Instructor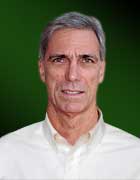 As a master trainer, Bob Stage is the heart of IAPD's train-the-trainer program. Mr. Stage applies over 25 years of advanced driving and training achievements to teach, mentor, and certify advanced professional drivers.
He develops course content, evaluates training effectiveness, and continuously makes improvements to classroom and track exercises for the benefit and safety of professional drivers.
Mr. Stage joined the National Academy for Professional Driving (NAPD) in 1983, where he began conducting training in the manufacturing sector. His courses and exercises helped drivers improve control over their vehicle in everyday situations, and his proven techniques attracted over 200,000 students. By 1986, Mr. Stage was teaching emergency driver courses—including police, fire, public works, ARFF, and executive protection—alongside NAPD's founder and chairman, Richard "Dick" Turner. Mr. Stage was soon promoted to lead the Fire/EMS training practice, and it was not long before he noticed opportunities to maintain the quality of course content yet improve learning efficiency. He redesigned the way Fire/EMS and Public Works courses were taught to reduce the time drivers had to be taken off duty for training. Mr. Stage subsequently developed the ARFF program for Fire/EMS personal, teaching drivers how to improve rescue-response time while maintaining greater control of the uniquely large vehicles.
Mr. Stage has trained thousands of professional driver improvement instructors throughout his distinguished career, and his passion for driving is as evident in his personal life as it is in the classroom. Using the very skills he teaches in class, Mr. Stage has competed in over 500 precision driving events and secured 10 national championship titles.