Master Instructor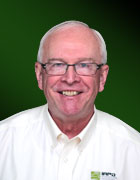 Bob Darrah is an IAPD master trainer who applies his extensive experience as a veteran police officer to teach, evaluate, and mentor emergency vehicle operators and driving instructors.
Mr. Darrah's responsibilities also include testing and perfecting IAPD's training innovations in the field. Since Oct., 2008, he has been a key contributor to the successful development and delivery of IAPD's on-road, in-Vehicle Operator Proficiency Evaluation tool, which is generating interest internationally.
Throughout his 29 years with the Canadian Pacific Police Service, Mr. Darrah held the distinguished ranks of constable, investigator, staff sergeant, detective sergeant, and inspector. He policed the transportation industry, during which time he was relied upon to problem-solve security issues. Additionally, Mr. Darrah designed, developed, and implemented employee training on subjects ranging from bomb-threat evaluations to emergency response and personal safety. As a member of a Canadian Pacific Railway lead team, Mr. Darrah assisted in the development of an Emergency Response Plan master template, which was ultimately used to standardize company-wide emergency response plans. Subsequent to his retirement from the force, Mr. Darrah worked for the Alberta government, conducting third-party audits of driving training schools and teaching professional driver improvement courses to senior-level instructors.
Mr. Darrah has been honored with a National Police Award for Traffic Safety along with IAPD colleague Rod Davis. The Railway Association of Canada recognized Mr. Darrah for outstanding contributions toward improving public safety. His continued dedication to his community is further demonstrated by his commitment to lifelong learning. Mr. Darrah has honed his skills in six areas offered by the Alberta Safety Council, including Defensive Driving and Professional Driver Improvement, All Terrain Vehicle Safe Rider, Forklift Safe Operator's, Bear Awareness and Avoidance, and 55 Alive for Mature Drivers.