Master Instructor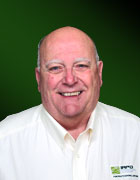 A well-traveled and experienced leader, Perry Smith brings 28 years of professional full time Military Service to IAPD while providing an in-depth insight into complex large organizations and international operations.
With an extensive amount of training and qualifications within the Military Police Branch of the Canadian Armed Forces, Perry utilizes his experience in delivering training as a seasoned IAPD Master Trainer. He specializes in ensuring the successful administration and application of IAPD's flagship courses including the In-Vehicle Driver Evaluation, Strategic Defensive Driving, In Vehicle Driver Evaluation and the Emergency Vehicle Operations Courses. Mr. Smith's personal and professional commitment to developing the highest degree of trainer competency for trainers has won him a well-deserved reputation as both an effective adult trainer and skilled driver.
Perry' professional career and instructional background began during his first three years of Commissioned Officer training at which time he obtained certification as an Instructor as well as other associated training skills at the Canadian Provost Corp School. As a Commissioned Officer he pursued adult training by furthering his education through courses at the Canadian Forces Staff School in Toronto, Ontario, Canada.
Perry's professional military career saw him deployed to various military posting throughout Canada and abroad which included operations and administrative functions. Excelling in leadership and investigative duties, Perry completed multiple programs within the Canadian Military as well as prestigious course such as the Criminal Investigator Supervisors Course at the United States Army, Military Police School and the Executive Development Course at the Canadian Police College. Perry completed his distinguished Military career with the rank of Major, and an impressive number of personal and professional accomplishments, awards and citations.
Following retirement from the Armed Forces, Perry assumed a management position within an international commercial real estate corporation managing high tech space in Calgary while overseeing security operations and life safety, a position that he maintained for six years. During that time period Perry was instrumental in implementing training programs and coordinating complex security functions.
Prior to engaging with IAPD, Perry received training and was actively involved in both bus and passenger shuttle vehicle operations for a large commercial transportation company located within Calgary region.
Perry's commitment to safety and professionalism in relation to transportation operations provided the discipline and experience crucial to the implementation and delivery of quality custom training operations for IAPD. This, in combination with his tenure as a professional driver, offers a unique perspective for advancing driver's skills and road safety.