Senior Master Instructor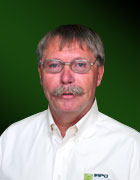 Gale Kenny brings 32 years of experience and accomplishments to IAPD Canada's training team. He teaches the advanced driving skills and techniques that professional drivers need to maximize their safety and effectiveness on the road.
As a master trainer, Mr. Kenny helps professional drivers to become IAPD-certified drivers and instructors in their organizations, companies, and agencies.
Mr. Kenny has served the Calgary Fire Department as a qualified company officer, driver/operator, and field incident technician. He has provided professional driver improvement training both fire and emergency medical service (EMS) personal, and in 2002 became a certified National Academy for Professional Driving (NAPD) certified instructor. While working with NAPD, Mr. Kenny delivered train-the-trainer programs to fire, EMS, airport rescue firefighting (ARFF), and public works (PW). He was eventually promoted to the role of training director for NAPD Canada.
Mr. Kenny holds certifications in automotive repair, driver safety training instruction, collision investigation, and workplace accident investigation and has also served several Accident Review boards. More importantly, he has the admiration of colleagues and friends for his perseverance in the field following a severe stroke. Mr. Kenny's commitment to professional driving is evident in his fight to not only resume, but also successfully advance his career as a trainer and mentor.